I've had some requests for a tutorial on how to make a mug mat.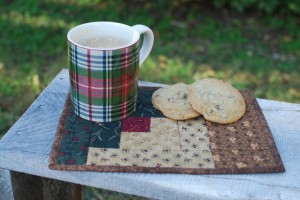 Basically, it's just a very small quilt.  I've made a slideshow with the audio being my own voice now instead of just music, as I've done with my previous slideshows.  I can't stand listening to myself, but hopefully you can bear with me.
Maybe leave me some response of whether you like it with music, or with my voice audio.
If you make some mug mats following my simple instructions, please post some pics on my Learn How to Make Quilts facebook page https://www.facebook.com/pages/Learn-How-To-Make-Quilts/